"Stop A Moment And Think"
The images below, via Arutz Sheva, shows the results of the "Stop a Moment and Think" campaign, instituted by the Council of Judea, Samaria. and Gaza. The campaign called for all vehicles to stop and stand outside their cars for 15 minutes last night. I wish I was in Jerusalem to have seen this.
According to reports more than 40,000 vehicles pulled over and 200,000 people stood outside in protest of the governments plan to expel Jews from the homes they have lived in, some for more than 30 years.
(The linked images within the article are live camera shots. Please do read the article itself.)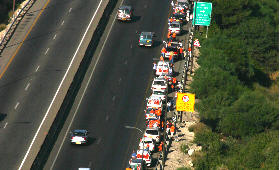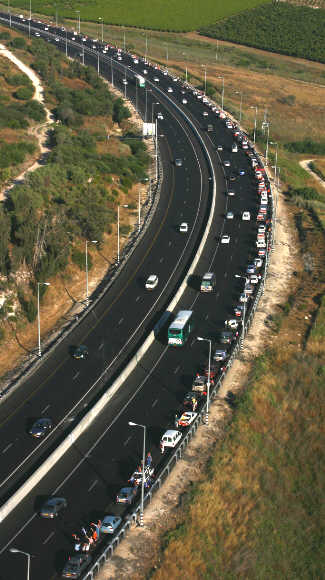 Posted by Rachel Ann at June 28, 2005 07:05 AM